Submitted by Hope Perri on Sat, 02/01/2014 - 11:16
Hello! 
I have been in London for a little over two weeks! Can you believe it? I feel like time is moving so quickly but then also feel like it was ages since I last saw my family and friends from home.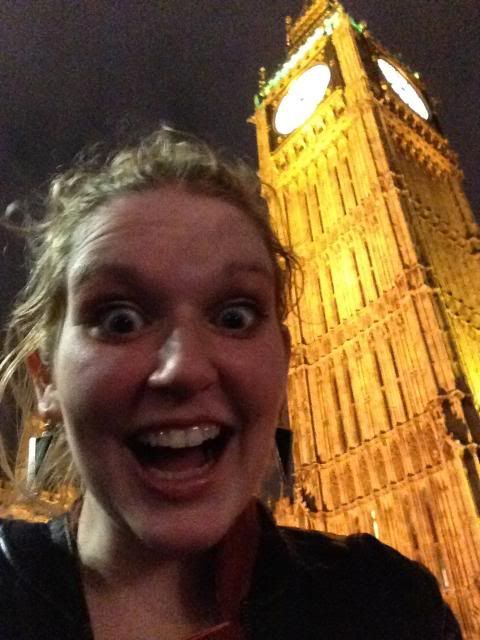 The first week was full of meetings at my school, CAPA International. They wanted us to get to know the area around the office and the neighborhoods we are living. In that spirit, my friends and I went to explore the Southbank the first night here after getting chips and a pint of Strongbow at one of our local pubs! As we got off the tube, the first thing we saw was Big Ben. It was such a surreal moment. It made me relax after a stressful two days of traveling. 
My next stop was the neighborhood of Chelsea! One of my favourite shows is filmed there called Made in Chelsea and I wanted to see what it was really like. In between meetings one day, my friend and I decided we had time to explore so we took the tube two stops and ended up in Sloane Square. 
After window shopping as we walked down King's Road (the main shopping street in Chelsea). We went looking for the Bluebird Cafe. I had been wanting to go there since I applied to study in London because it is frequently featured on Made in Chelsea.
As you walk down King's Road, you cannot miss the Bluebird! It is huge and takes up the space for about four or five shops! Even so, inside the cafe it was nice and cozy. I got the tomato and mozzarella salad and a Kir Royale...it was AMAZING! The drink was a little bit of splurge but it was worth it! 
My final stop during the first week was a walking tour of Primrose Hill and the Camden Markets! It was such a dramatic change from the feel of Kensington and Chelsea that are lined with white buildings and sleek back wrought iron. Camden is an eclectic mix of tattoo parlors, funky shops, and ethnic restaurants!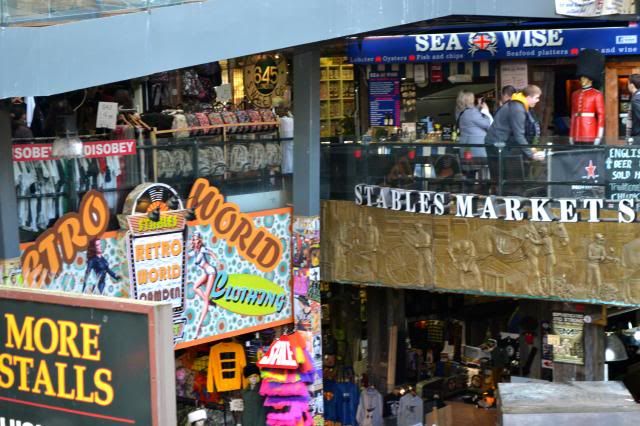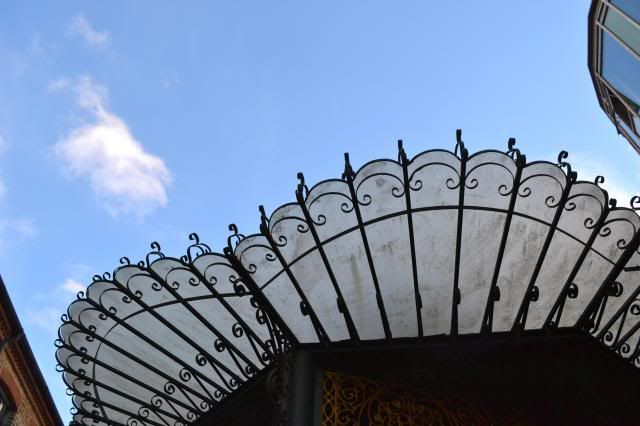 I really love it here because it is so much more relaxed. The people seem to be in less of a rush than the rest of London, which I find comforting. 
Close to Camden is Primrose Hill and Regent's Park. Conveniently, they are two of my favorite places so far along with Camden! It is quite easy to see all three places in one day and I plan to take advantage of that as frequently as possible!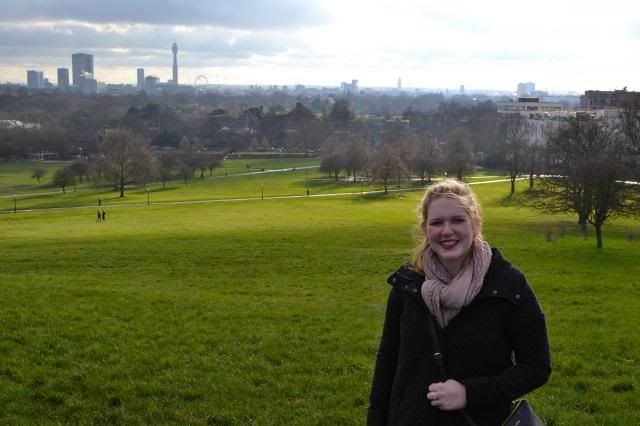 After a busy and exciting first week, real life caught up to me and I had to start my classes. So far, so good.  My weeks are very busy with my internship two days a week and classes another two days. I have realized my exploring is going to have to take place on the weekends and have begun to plan accordingly.
I will be posting more about my weekly routine in my next post so stay tuned!!  Also, check out my personal travel blog: http://lovelytravelss.blogspot.com 
Hope xx